While currently putting the finishing touches ans wrapping up post production on his latest urban action crime thriller, Call Me King, independent action filmmaker and Shadow Motion Pictures founder R.L. Scott is also working to move on his latest project titled The Smuggler from DorMar Pictures.
With pre-production now underway, the director is sharing a bit of new information on something that may excite all you car enthusiasts out there. It is the newest automative addition to the film's main cast in the form of a classic 72 Mustang, the "hero car" of the film affectionately named "Justine" to be driven by actor Maurice Whitfield, who will also executive produce.

Take a look: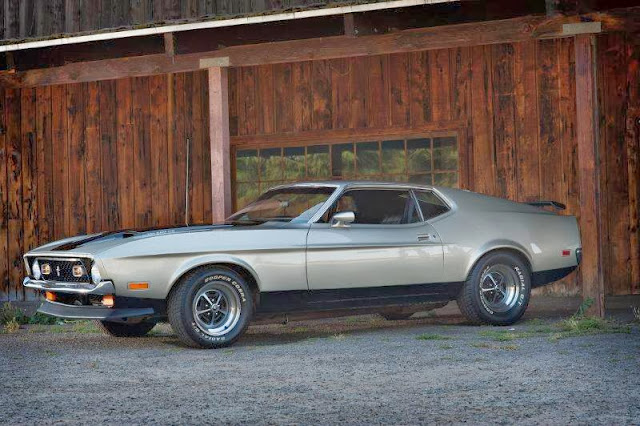 In The Smuggler, Whitfield will take the lead as Mason Luke, a world class smuggler who gets caught in the middle of a war between two powerful corporations while trying to smuggle a young woman into the country. Scott will produce, write and direct, as well as choreograph the action. Also starring ard actress Monyque Thompson Scott, Kevin Lukata, George Vincent and actress and producer Ryann Graye.
In the meantime,
Call Me King
may be headed for a 2014 release (you can
CLICK HERE
to view the trailer). By then,
Scott
will kick off the New Year his newest venture into superhero movie territory with the production of the sci-fi fantasy action adventure thriller,
Street Team
, in addition to six "One-Shot" short films to deliver action genre fans a fresh, new superhero universe.
Stay tuned for more information as it comes.
[This article was updated on 11/6 at 6:06am EST]
Native New Yorker. Lover of all things pizza, chocolate, pets, and good friends. Karaoke hero. Left of center. Survivor. Fond supporter of cult, obscure and independent cinema - especially fond of Asian movies and global action cinema. Author of the bi-weekly Hit List. Founder and editor of Film Combat Syndicate. Still, very much, only human.